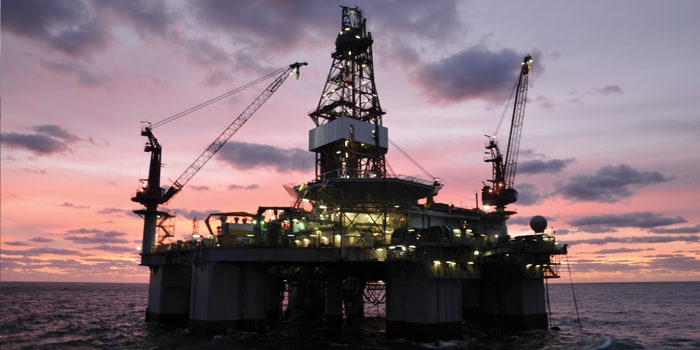 Oil & Gas

The competition, requirements and working conditions within the oil and gas industry are ruthless. The often extreme conditions place exceptional demands on the quality, safety and durability of all components and solutions, for example, with regard to temperature, pressure and corrosion requirements.
In addition, plants are often located in remote and inaccessible areas, for which reason security and speed of delivery are parameters of paramount importance to suppliers in this industry. In this respect, Swagelok's global presence is a huge advantage. In addition to the industry's
best products
providing tight connections and durability, we have logistical expertise which assures you against lengthy and costly production downtimes.
Please do not hesitate to contact us at sales@swagelok.dk or on +45 76 12 19 50 for more information on our comprehensive experience and expertise within the oil and gas industry, and on how we can assist you in optimizing the operational reliability, efficiency and profitability of your fluid systems, onshore as well as offshore.