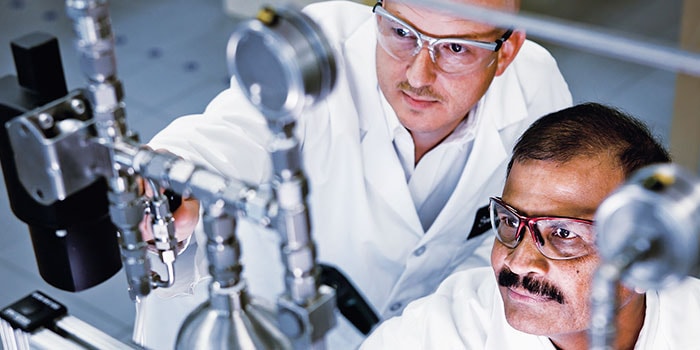 R & D and Education

Tight connections, precision and reliability are keywords within Research & Development. Swagelok's products are manufactured to meet the strictest of demands in order to ensuring credibility in the development and testing of fluid systems.
On one hand, the priority concerns the documentation you prepare based on the work in R&D. It must be correct, precise and reliable. And on the other, the priority concern is the correct setup of the production platform that follows the development of new products and systems.
Swagelok's experience and expertise within fluid systems contributes to the quality assurance of the work of your R&D department and to ensuring efficiency and safety in the subsequent production.
Comprehensive, high-quality technical documentation make our products the obvious choice, for example, for the education of:
• Engineers
• Designers
• Technicians
If you work within R&D or training/education, please do not hesitate to contact us at
sales@swagelok.dk
or on +45 76 12 19 50 for more information on how we can assist you in increasing the level of quality, safety, and reliability of your systems.