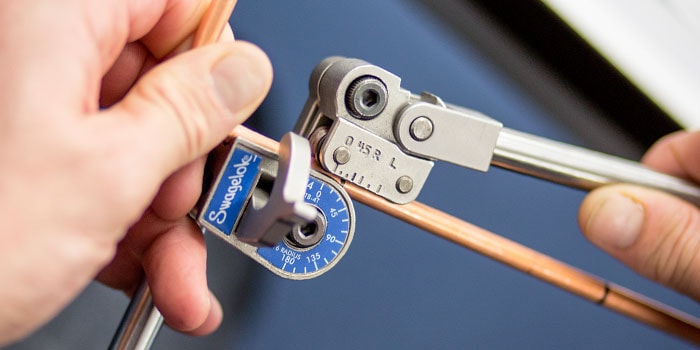 Equipment Rental

Even the best products and components can become worthless without the correct assembly and maintenance. Sometimes this may require special-purpose tools which you may not wish to purchase.
For this reason, Swagelok has an assortment of special-purpose tools and welding machinery for rent so you can save their purchase cost and instead make do with spending a smaller amount on rental of the specific equipment when you have a specific need.
Included in the rental equipment:
• Orbital welding systems
• Tube benders
• Preswaging tool for Swagelok fittings
Please do not hesitate to contact us at
sales@swagelok.dk
or on +45 76 12 19 50 for more information on our assortment in special-purpose tools and tool rental.