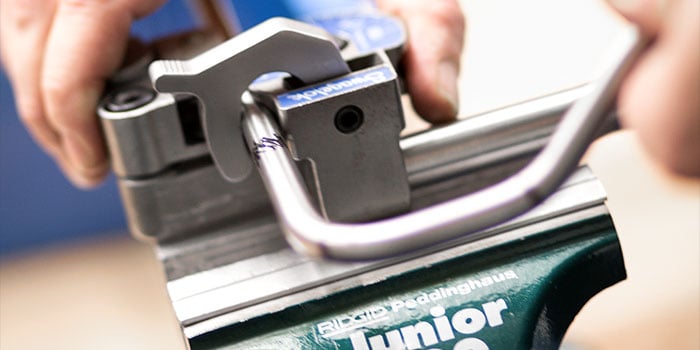 Services

Security, safety and value is what you actually acquire from Swagelok. That is why we do not confine ourselves to manufacturing and supplying products that assure your systems' integrity and add value to your business. We also offer a wide range of services, which originate from the knowledge, experience and expertise we have gained through the development and optimization of fluid systems for several decades.
For example, we provide assistance through:
• Analyzing and optimizing your systems with our
Energy & Site Survey

• Ensuring that you achieve optimal value from our products at our
Tube Fitting Training
•
Renting special-purpose tools
and equipment which ensure correct assembly and installation
Our knowledge and experience provide you with added-value in the form of safety and security - from the moment you purchase the product, until it is installed and safely up and running on your side. Our services help to ensure this. Please do not hesitate to contact us at sales@swagelok.dk or on +45 76 12 19 50 for more information about the value we can add to your fluid systems and your business.