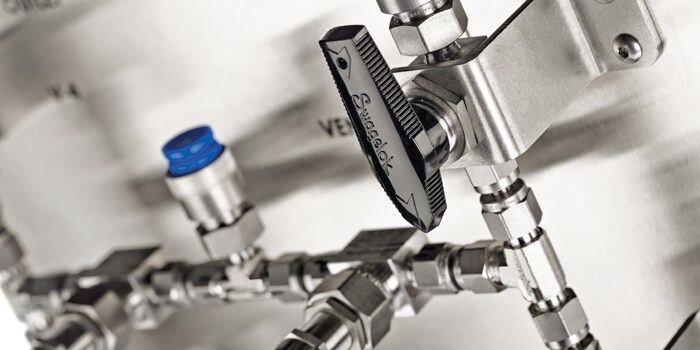 Custom Solutions
Swagelok is much more than just products. We know that all of our customers are unique with unique challenges. That's why we offer Swagelok Custom Solutions. Maybe you have a challenge we can help you out with?

Swagelok Custom Solutions can help you increase your revenue, reduce your costs and improve the efficiency of your fluid systems. In the video below, you can see how we can work with you to engineer a solution that fits your needs.



Swagelok's custom solutions comprise two categories:
1. Turnkey solutions which are modules or units ready for delivery and plug 'n' play installation
2. Custom solutions which we build from scratch for you.
In both categories, you minimize the risks in a particular unit vital to your fluid system produced. We can deliver exact identical modules, so you can quickly and easily replace the individual module, for example regarding a maintenance task, and minimize or avoid production downtime.
We can offer assistance to you when you are already in the middle of a specific challenge. Working in close collaboration with you, we can identify and advise you on design and construction of the unit you require.
An additional advantage of our custom solutions is that you take delivery of modules and units which have been created using the best components on the market utilizing the unparalleled expertise of the Swagelok team. Swagelok experts are second to none in their knowledge of fluid systems and our products and their comprehensive know-how are placed at your disposal in order to create the optimal custom solution for your system. Swagelok offers assistance throughout the entire process – from initial idea to drawings and the final solution:
• CAD drawings
• P&ID (piping and instrumentation diagram)
• Component recommendations (including products from other suppliers, if required)
• Certified production
• Swagelok
limited lifetime warranty

Click here to see how we helped The Royal Danish Airforce with one of our custom solutions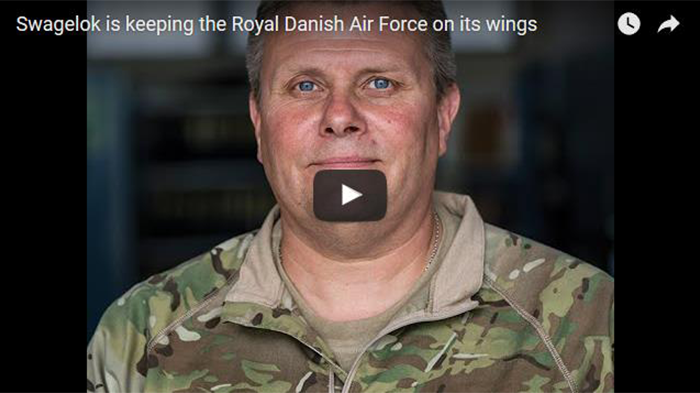 In Swagelok Danmark we have our own technical department and workshop, fully equipped for the construction, build and testings of Swagelok processing plants. Based on your specific demands, we can deliver a thoroughly tested and assembly-ready unit. Please do not hesitate to contact us at sales@swagelok.dk or on
+45 76 12 19 50 for further information and to make your challenges our joint task.