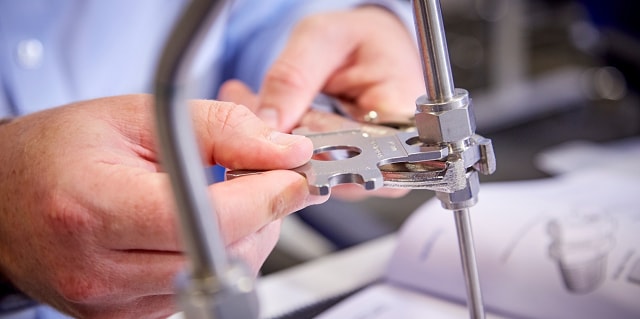 Tube fitting courses
We offer the following options for your 1 day tube fitting course:
At our training facility in Esbjerg.
At a location of your choice that is more convenient to you.
As a participant on our tube fitting courses, you will learn correct installation and maintenance of Swagelok's products in your systems. This is essential in order for you to fully exploit your products' strengths, including tight connections, safety and efficiency. The training is an all-day course and takes place in Esbjerg or can be arranged at a location more convenient to you.
This practical course is targeted to engineers, technicians and tube fitters among others. You can gain an insight into the course by watching our
tube fitting installation video
, but please however, you should not regard the video as a replacement for the actual course.

The course participants receive:
• Training through practical exercises
• Enhanced theoretical knowledge
• Installation manuals
• Course certification

The company achieves:
• Upskilled technicians
• Savings due to a reduced number of errors and leakages in the systems
• Improved performance and extended service life of the installed components
Dates for training course at Swagelok training facility, please contact us at sales@swagelok.dk or give us a call on +45 76 12 19 50

The price per participant is DKK 3,900. The price includes course material and course certificate.

We also set up closed courses exclusively for participants from the same organization. Training can be conducted in Danish or English. Please do not hesitate to contact us at sales@swagelok.dk or on +45 76 12 19 50 for more information about your options.